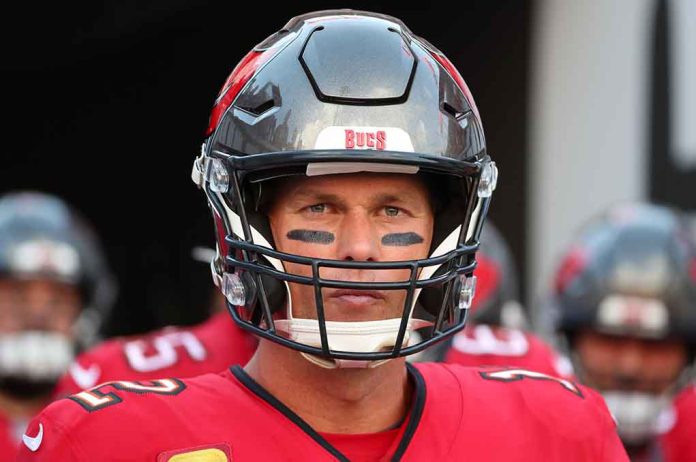 (NewsReady.com) – When sports fans begin arguing about who the Greatest of All Time (GOAT) is in any sport, things can get heated. Issues arise because there is no one measuring stick and also because how sports are played can change over time. Take football, for example. There was a time when running the pigskin was the epitome of building a winning team. As strategies have evolved, a vertical passing game has become critical. So, let's look at some of the greatest quarterbacks (QBs) of all time that have helped progress the game.
#rojo #ROSE #monty #NSMQFinals #NBA2K21 #NFL #Netflix #dogsoftwitter #CatsOfTwitter #Montgomery #25thAmendment #news

Top 25 quarterbacks of all time: Patriots' Tom Brady leads list https://t.co/BjGKPjsvBZ

— NEWS GOB (@TheNewsGob) October 9, 2020
Many lists, including one by the National Football League (NFL) in 2019, put the Tampa Bay Buccaneers Tom Brady at the top of the QB stack. After 20 seasons playing for the New England Patriots, he went to the Bucs in 2020, and has continued his impressive career. He led the Pats to six Super Bowl championships and notched another one after the 2020 season with the Buccaneers. Brady has thrown for 636 touchdowns and 87,325 yards (a bit more than 16.5 miles!) through the first 10 games of 2022.
One name regularly near the top is Peyton Manning (Indianapolis Colts, 1998-2011 and Denver Broncos, 2012-15), who threw for 71,940 yards, 539 touchdowns, and earned two championship rings in his career.
A more old-school name frequently mentioned is that of Johnny Unitas (Baltimore Colts, 1956-1972 and San Diego Chargers, 1973), who is considered the originator of the now commonplace two-minute drill.
The 1958 NFL Championship.
The Greatest Game Ever Played.
This game will forever live in NFL lore, and a huge reason is Johnny Unitas who executes the first 2 minute drill setting up a FG to send the game to OT with :07 on the ⏰ #HappyBirthdayJohnnyUnitas #Colts#Giants pic.twitter.com/UaBciNMQ9U

— Old Time Football 🏈 (@Ol_TimeFootball) May 7, 2020
Even though much of Unitas' career was played when the running game was considered all-important, he managed to throw for 40,239 yards and 290 touchdowns while winning three (pre-Super Bowl) championships and one Super Bowl.
Other greats that enter the argument are Otto Graham (Cleveland Browns, 1946-1955), Joe Montana (San Francisco 49ers, 1979-1992 and Kansas City Chiefs, 1993-94), and Dan Marino (Miami Dolphins, 1983-1999).
Copyright 2022, NewsReady.com