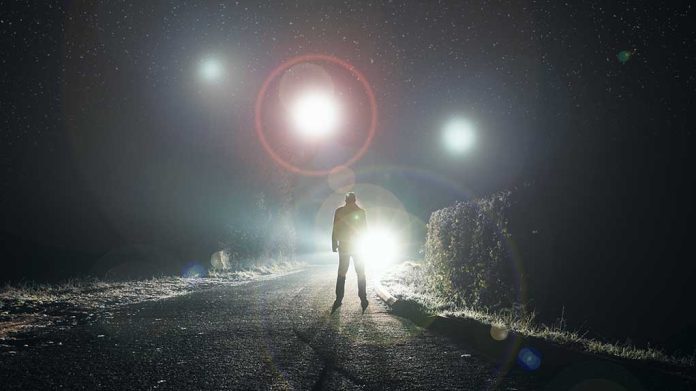 (NewsReady.com) – Is there life outside of the planet? That's a question both scientists and ordinary citizens have asked for decades, if not centuries. The Department of Defense is now creating a tool to allow the government to report Unidentified Aerial Phenomena (UAPs), formerly known as UFOs.
In 2022, the Defense Authorization Act established the All-domain Anomaly Resolution Office (AARO). On October 31, the DoD announced that AARO was launching a secure mechanism for authorized reporting of UAPs on the agency's website. Former government employees, contractors, or service members can use the tool to report information if they know about UFOs or government programs related to UAPs dating back to 1945.
By June 2024, the Defense Department is required to submit a historical record report about UAPs and any of their alleged programs. The tool will make it easier for the department to gather information for that purpose.
AARO Director Dr. Sean Kirkpatrick told reporters that he knows members of the public would also like to report UAP sightings to his office. He said they are "exploring methods for how the public can do so in the forthcoming third phase of the secure reporting mechanism." As for the current reporting, he said the information gathered in the new tool will help investigations into the government's programs related to UAPs.
During a congressional hearing earlier this year, witnesses accused the government of knowing more about UAPs and so-called aliens than what they revealed to Americans. Retired Maj. David Grusch told the House Oversight Committee that he was denied access to some of the government's UAP programs. He also claimed the government found "non-human" biological matter. He claimed that although the government knows more about UAPs than the public understands, he had feared coming forward.
Times have changed. Kirkpatrick said his agency wants all of the information they can get. He's encouraging anyone with knowledge of a government UAP program to come forward.
Copyright 2023, NewsReady.com