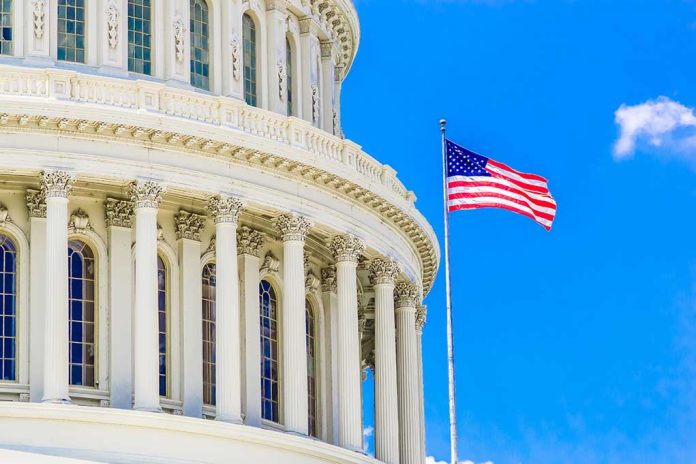 (NewsReady.com) – The US has not had a speaker of the House since early October, when Republicans kicked Kevin McCarthy (R-CA) out of the seat. That has caused Congress to grind to a halt. However, the chaos might finally be coming to an end.
Over the weekend of October 21 and 22, Republicans narrowed their choices for speaker to eight candidates. On Monday, October 23, lawmakers voted Rep. Tom Emmer (R-MN) to be their candidate for the position. It looked as though they might have their guy. The lawmaker was not overly controversial, meaning he might be able to work with Democrats to pass bills that would make it through the Senate. However, he did not have the stamp of approval from former President Donald Trump.
The former president spent much of the day on Monday lobbing attacks at Emmer and urging Republicans not to vote for him. By the end of the day, Emmer dropped out and they were back to square one.
On Tuesday, the House Republicans spent the day trying to find a replacement for Emmer. Finally, in the middle of the night, an announcement came down from the GOP that they'd chosen Rep. Mike Johnson (R-LA).
Johnson is an ardent supporter of Trump. He was also one of the GOP lawmakers who tried to overturn the 2020 presidential election. Nobody in the caucus objected to Johnson's nomination on Tuesday night. That was the most hopeful sign yet that the party infighting that has left the speaker's position vacant since October 3 might finally be coming to an end.
The House cannot pass aid to Israel or Ukraine until Republicans fill the speaker position. The government is also set to run out of money in just a few weeks but they can't begin negotiating with Democrats until they have a leader.
Republicans voted on Johnson's nomination on Wednesday, and the results were 220-209. He'll be sworn in to begin his new duties as soon as possible.
Copyright 2023, NewsReady.com