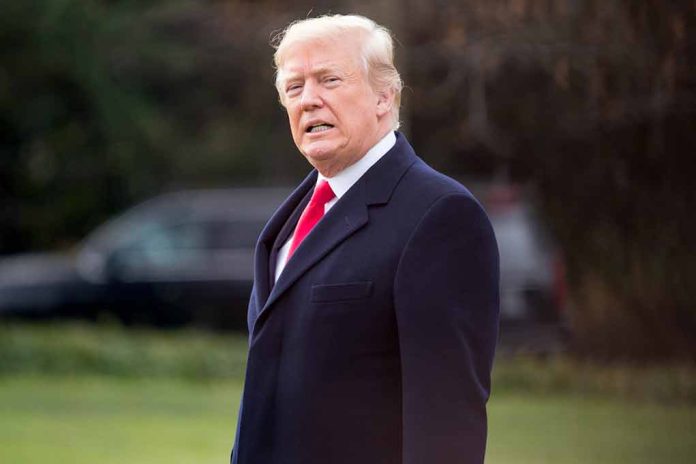 (NewsReady.com) – Former president Donald Trump is suing a woman who successfully sued him for sexual assault. E Jean Carroll won her case against Trump in May. Now, he wants to clear his name.
Just In: Donald Trump has filed a lawsuit against E Jean Carroll for Defamation after she claimed on CNN after the trial that he raped her even though the Jury in the civil trial did not find evidence of Rape.

He is seeking a public retraction from her and unspecified punitive… pic.twitter.com/KLxBibOA4d

— 🇺🇸Travis🇺🇸 (@Travis_in_Flint) June 28, 2023
On May 9, the jury in Carroll's civil lawsuit against Trump found him liable for sexually assaulting — but not raping — the journalist in a department store changing room in the 1990s and then defaming her by denying the offense. The jury awarded Carroll $5 million for the harassment she says she suffered at Trump's hands. Now, she's looking for another $10 million and has asked the New York Supreme Court for a new defamation trial based on Trump's comments at a CNN town hall after the May verdict. At that event, Trump slammed Carroll's allegations and called her a "whack job." Her request has been granted, and the trial will open next January.
Trump isn't taking this one lying down, though. His legal team has filed a suit of its own against Carroll. She wants more damages because, after the first trial, Trump continued to insist he didn't sexually assault her even though the court found him liable. In turn, the former president is suing Carroll because, after the first trial, she continued to insist Trump had raped her even though the court didn't find him liable.
Carroll seems to have realized she went too far; when she filed her new suit, all references to "rape" had been replaced with "sexual assault." Still, that hasn't stopped Trump's lawyers from saying the interview she gave after the May verdict, which was widely broadcast online and in the media and contained the renewed rape allegations, defamed him to "a significant portion of the public." It's a bold move by Trump — but if he pulls it off, it will do a lot to throw doubt on the earlier trial. With the campaign for next year's election steadily picking up speed, every little helps.
Copyright 2023, NewsReady.com