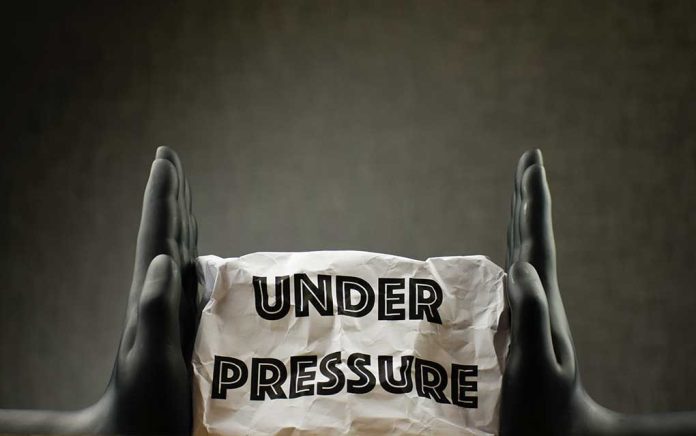 (NewsReady.com) – Former President Donald Trump is currently facing over 90 crimes in state and federal courts. He's simultaneously fighting to keep his business alive. In recent weeks, some observers have also noted that the former president appears to be growing increasingly aggressive as he confronts these mounting challenges.
The former president is known for the straightforward way he confronts issues. Critics have accused him of bluntness or harshness many times in the past. It isn't unusual to find people who speak the same way as Trump when you visit the Big Apple.
A recent October 4 article from Axios appears to support these claims. It accuses Trump of engaging in "violent rhetoric" in response to mounting legal and political pressure. The organization pointed to a speech the former president gave in California recently where he accused former Joint Chiefs of Staff Chairman General Mark Milley of committing "treason" and suggested to the crowd that the military official be executed.
Trump also called for Judge Arthur Engoron, who is overseeing the civil trial against him in New York, to be thrown out of office and disbarred. He additionally suggested that the judge could be criminally prosecuted and attacked one of his court clerks on TRUTH Social. Judge Engoron responded by issuing a limited gag order to rebuke Trump.
The former president has also called for the executions of suspected shoplifted and accused drug dealers. He said that if he's elected again, he will force the Department of Justice to investigate his political rivals — and possibly jail them.
During the speech in California where he spoke about Milley, he mocked former Speaker of the House Nancy Pelosi's husband, Paul Pelosi, who was brutally beaten last year. "We'll stand up to crazy Nancy Pelosi, who ruined San Francisco — how's her husband doing, anybody know?" he asked. He also mocked the congresswoman for not building a strong enough wall around her house.
Political scientist Brian Klaas said America has failed to "recognize just how deranged, delusional, and dangerous" the former president is. However, Republicans believe the Left is still suffering from Trump derangement syndrome and blowing it out of proportion.
Copyright 2023, NewsReady.com