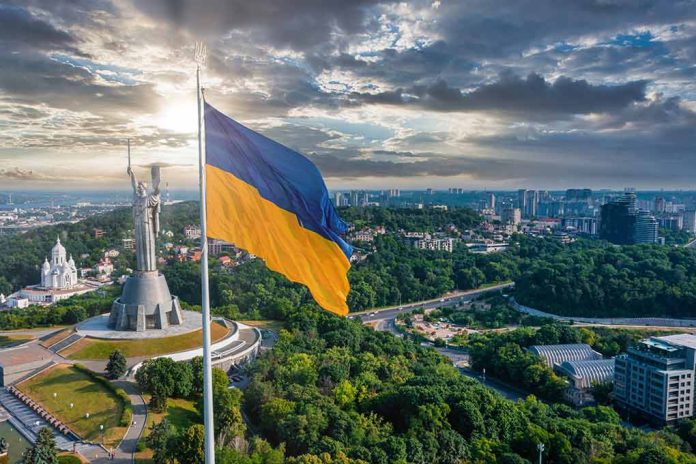 (NewsReady.com) – The Russian war on Ukraine is going strong. Thousands of people have died and been injured in the conflict, and there's no sign it's going to end any time soon. That hasn't stopped nations from trying to broker some kind of peace deal. Ukraine believes a recent attack on the country happened for a specific reason.
While African leaders were visiting Kyiv, Russia launched a major missile strike on the city. Ukrainian Foreign Minister Dmytro Kuleba posted on Twitter and said he believed the timing of the missile strike was meant as a "message to Africa" that Russian President Vladimir Putin "wants more war, not peace."
Putin "builds confidence" by launching the largest missile attack on Kyiv in weeks, exactly amid the visit of African leaders to our capital. Russian missiles are a message to Africa: Russia wants more war, not peace.

— Dmytro Kuleba (@DmytroKuleba) June 16, 2023
The African delegation included the leaders of South Africa, Zambia, Egypt, Senegal, and the Comoros and envoys from Uganda and the Republic of Congo. They met with Ukrainian President Volodymyr Zelenskyy on June 16. The leaders are concerned about the disruption to the supply of grain to their nations and hope to facilitate a peaceful end to the war.
Zelenskyy reportedly told the delegation that he believes peace talks can only occur when Russia has withdrawn its troops from its country.
Over the weekend, the delegation visited Moscow and met with Putin. At that meeting, the Russian leader blamed the rise of food prices on the West. He also claimed Ukraine and its allies started the war before he ever sent troops in. He rejected the "confidence building measures" the delegation tried to get him to agree to.
Putin reportedly told the African delegation that Russia has never refused to sit down for peace talks with Ukraine, blaming Zelenskyy for repeatedly blocking them. However, he claimed any peace deal would have to include Russia taking portions of Ukrainian territory, particularly the ones it already partially controls.
The African delegation left the talks with both nations without a resolution, and the war continues.
Copyright 2023, NewsReady.com