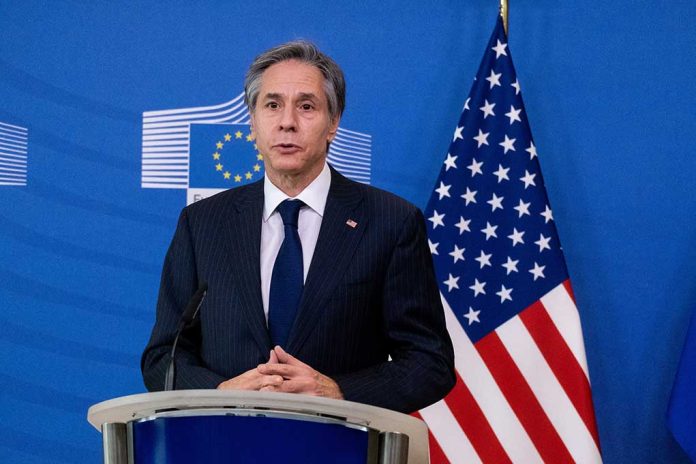 (NewsReady.com) – The Jewish community in the US has seen an uptick in hate crimes against them in recent years. In 2018, a gunman murdered 11 people during an attack on a Pittsburgh synagogue. Halfway across the world, a community in Israel is feeling the same pain the Pennsylvania city felt four years ago.
On March 29, a terrorist dressed in black opened fire on innocent people in the streets of the city of Bnei Brak. The ultra-Orthodox Jewish city is located to the east of the Israeli capital Tel Aviv. Videos of the incident circulated online, showing the man firing at people with an assault rifle. The editorial team at NewsReady decided against sharing them out of respect for the victims' families.
The city's Magen David Adom paramedic service confirmed to the media that five people died in the attack, including a police officer who fired on the suspect.
BREAKING: Israeli paramedics say at least five people have been killed in a shooting in the central city of Bnei Brak, east of Tel Aviv. The shooting took place two days after a shooting in the city of Hadera that left two police officers dead. https://t.co/FtIPpDw9F2

— The Associated Press (@AP) March 29, 2022
US Secretary of State Antony Blinken released a statement condemning "the horrific terrorist attack" in Bnei Brak. He sent America's condolences to the victims and families of all the attacks.
We strongly condemn the horrific terrorist attack today in Bnei Brak, the third terrorist attack in Israel in a week. We send our condolences to the families of the victims of these tragic attacks. May their memories be a blessing.

— Secretary Antony Blinken (@SecBlinken) March 29, 2022
The incident on Tuesday was the third terrorist attack on the country in recent days. The wave of violence has taken the lives of 11 people, 9 Israelis, and 2 foreigners. At least three of the victims were police officers.
Copyright 2022, NewsReady.com