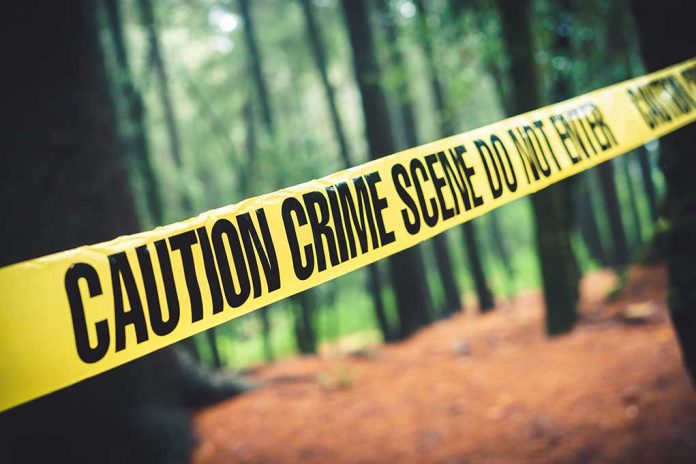 A retired couple was murdered while walking on a trail.
The main suspect in the case is a vagrant who was allegedly on the run for other crimes.
The trial lasted three weeks.
Logan Clegg was found guilty of murder, felon in possession of a firearm, and falsifying physical evidence.
(NewsReady.com) – In April 2022, a retired couple, Stephen (67) and Djeswende Reid (66), were out walking on a trail in their hometown of Concord, New Hampshire, when they were shot and killed. Authorities found their bodies days later, covered up with leaves and other debris. Law enforcement eventually made an arrest in the murders, and now the suspect has been convicted.
The Deaths
While investigating the Reids' deaths, law enforcement questioned a vagrant who lived in the area and was known only as "Mountain Dew Man" at the time. He gave the detectives a different name — Arthur Kelly — and fled. Authorities eventually identified him as 27-year-old Logan Clegg and later caught up to him in South Burlington, Vermont. In his possession, police found a gun, a fake passport, and a one-way plane ticket to Berlin, Germany.
During the probe, detectives matched fragments of the bullets found in the victims' bodies to the ballistics of the casings and fragments found at Clegg's tent site, and eventually the gun he had in his possession at the time of his arrest. It was also discovered that the suspect was wanted in Utah on charges of violating the terms of his probation. He was then extradited to New Hampshire, where he was remanded to jail without bail. He remained behind bars for nearly a year before his trial.
The Trial
Clegg's trial began on October 3, three months after it was originally due to start. On October 17, the prosecution rested its case after presenting witness testimony and introducing the evidence, including ballistics. Two days later, both sides gave closing arguments. The defense argued that the prosecution's story was full of holes, including that they had "no idea what gun killed the Reids" and failed to entertain the idea that there could be other suspects.
The jury deliberated for three days before returning guilty verdicts on all charges. The New Hampshire Department of Justice issued a press release announcing the verdicts and thanking the team who put in the work to get justice for the victims.
Clegg is due to appear at the Merrimack County Superior Court, where he'll be sentenced on December 15, 2023.
Copyright 2023, NewsReady.com