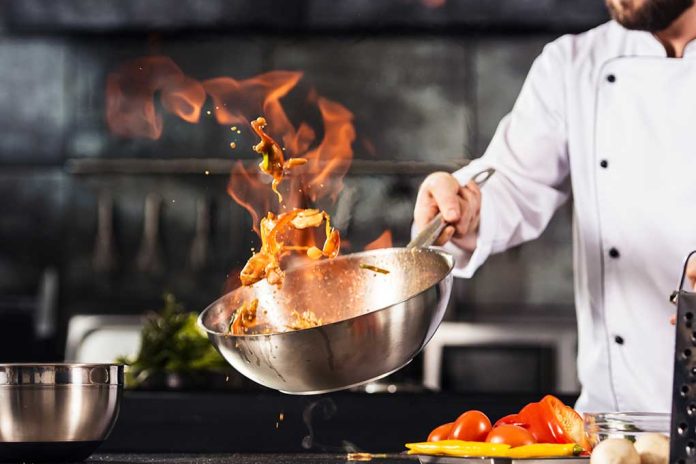 (NewsReady.com) – Cooking spray is something many Americans have in their kitchen. For one woman, the product became a thing of nightmares. Now, a jury has awarded her millions of dollars.
On October 30, an Illinois jury awarded Tammy Reese $7.1 million. The Pennsylvania woman sued after she was severely injured in 2017 when a can of cooking spray manufactured by Conagra Brands ignited and set her on fire.
According to reports, Reese was in the kitchen at her job when a can of Swell cooking spray "suddenly and without warning" ignited and then "exploded into a fireball, causing burns and injuries." She suffered second-degree burns on her arms, face, head, and hands. Six years after the accident, the scar tissue she developed is still causing her to have issues with movement.
Reese isn't the person to complain about being injured by Conagra Brands' cooking sprays. There are currently 50 pending cases against the company across the country. Conagra reportedly refused to issue a recall even though it knew the cans were dangerous.
In Reese's case, the Chicago-based company will have to pay $4 million in punitive damages and $3.1 million in compensatory damages. Peter Flowers, the attorney who represented her, said the verdict was the "beginning of a serious problem for Conagra."
Craig Smith, another attorney for Reese, said the May 2017 explosion put her through hell. "Having … our voices heard was important and was an important first step." He said that he hopes it will be a "tipping point" for the company that allowed its flawed cans to remain on its shelves.
Conagra released a statement to NBC News, claiming safety was a "top priority" for the company. It went on to say that it will "continue to stand by [its] cooking spray products, which are safe and effective." The statement went on to say that the company was looking into its legal options, including the possibility of an appeal.
Copyright 2023, NewsReady.com