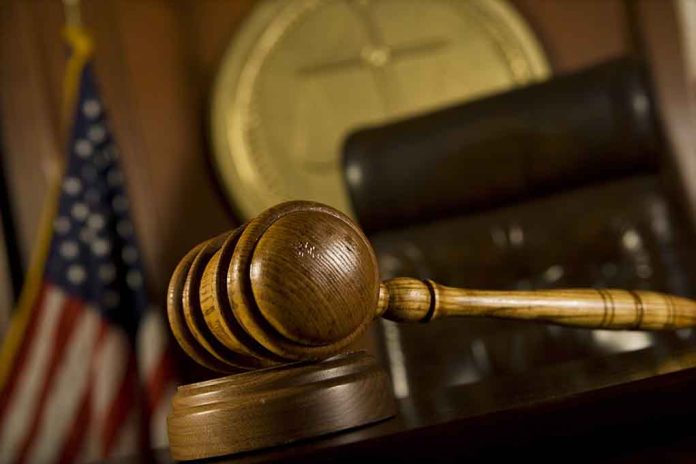 (NewsReady.com) – There's been a major information leak from former President Donald Trump's trial on election interference charges. After several media outlets released videos of Trump's co-defendants speaking to prosecutors, the DA who pushed the case forward has asked for an emergency protective order. The incident raises questions about whether Trump can hope for a fair trial.
In February 2021, Fani Willis, the District Attorney for Fulton County, Georgia, launched an investigation into whether Trump had interfered with the 2020 presidential election. On August 14, 2023, she indicted Trump and 18 others on a range of charges related to the election. Eight of the accused have now made immunity deals in exchange for cooperating with Willis's office. No trial date has been set yet, but Willis has already said she expects it to last for months, which means it could interfere with Trump's 2024 election campaign.
Now, there are new problems. Videos of several of Trump's co-defendants discussing their guilty pleas with prosecutors are in the public domain, and these are legally significant. They're what's called "proffer" videos, related to information provided against another defendant. Typically, that information can't be used in court against the person who provided it, but now it's in the media. That could potentially prejudice Trump's trial. According to Willis, the videos were only released to the defendants who appear in them; she's obviously implying that's the source of the leak.
Willis is now trying to get better protection for her evidence against Trump. On November 14, she asked Fulton County Superior Court for a protective order covering all discovery materials, claiming the leaked material was "intended to intimidate witnesses." According to the request filed by Willis, her office already asked for a protective order on September 27, but the Superior Court hasn't taken any action; now she's upgraded it to an emergency request.
Copyright 2023, NewsReady.com