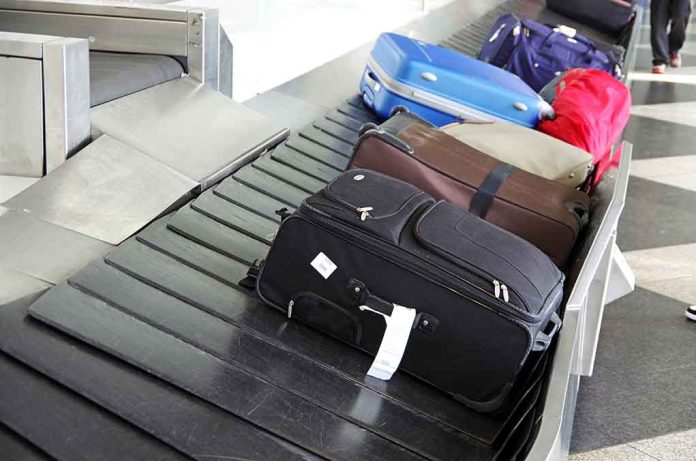 Airport Tragedy – Woman Dead!
(NewsReady.com) – A baggage handler has died in a freak accident while she unloaded luggage from a plane. The woman was caught in loading machinery and suffered severe injuries. While baggage handlers don't have a high profile, it turns out it's one of the more dangerous careers.
26-year-old Jermani Thompson was killed after her hair got tangled in a belt loader while working at the New Orleans airport

"She loved basketball," her mother, Angela Dorsey, said. "She was my baby girl. Everybody loved her."https://t.co/foy2LX40q9

— philip lewis (@Phil_Lewis_) September 1, 2022
Around 10 p.m. on August 30, 26-year-old Jermani Thompson was unloading baggage from a newly arrived flight at New Orleans' Louis Armstrong International Airport when her hair got caught in a belt loader. The machine dragged her in, inflicting serious injuries, and she was pronounced dead on arrival at a local hospital. Frontier Airlines, the flight's operator, issued a statement of condolences after Thompson's death.
Within the airline industry, dealing with baggage and freight is the most dangerous job by far
According to US Bureau of Labor Statistics (BLS), airline cargo and freight staff are much more likely to suffer injuries at work than most employees. Overall, employees of private companies suffer 2.9 nonfatal workplace injuries or illnesses every year per 100 employees; for air transport workers, it jumps to 6.6 per 100.
Additionally, every year, 39.3 of every 10,000 pilots and flight engineers need to take time off for occupational illness or injury. For flight attendants who work in a much riskier environment, the rate is 515.3. Among cargo and freight agents, it jumps to 746.9. Hazards include repetitive strain injury from moving heavy baggage and hearing loss from jet and machinery noise.
Baggage handlers are also constantly working around heavy machinery. As Thompson's death shows, that machinery can kill in moments.
Copyright 2022, NewsReady.com