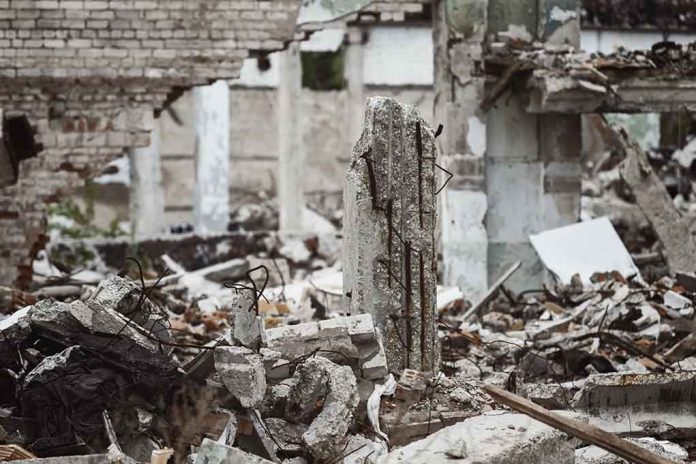 (NewsReady.com) – Massive earthquakes struck northwestern Afghanistan, near Herat City, on Saturday, October 7. One was a 6.3-magnitude quake that leveled villages and killed approximately 2,400 people. The country has been struck by another devastating quake.
On October 11, a magnitude 6.3 earthquake struck about 17 miles outside of Herat, the same area that was hit by the quakes days before. The tremor caused a landslide that blocked the Herat-Torghondi highway, which is the main road into the area.
The US Geological Survey's data showed the temblor had a depth of six miles. Dr. Mohammad Asif Kabir, the head of the province's emergency health committee, told the media that one person was killed and at least 120 people suffered injuries.
Thousands of people were impacted by the earthquakes that occurred over the weekend. Afghan citizens have been sleeping in makeshift shelters created from tarps and blankets. Others are sleeping in tents outside. Journalists from The New York Times were staying at the Arg Hotel in Herat when the building began to violently shake. They reported pieces of the walls and ceilings broke off and crashed to the floor in parts of the hotel.
Herat is a historical city that contains ancient ruins. A 15th-century historic structure, the Musalla of Gawhar Shah, and the Great Mosque of Herat, one of the region's oldest mosques, were both damaged in the quake.
In addition to the damage in Herat, the earthquake destroyed all of the homes in Chahak Village. Fortunately, nobody was killed in the town because its residents were sleeping in tents.
Survivors of the week's quakes are now trying to figure out how they will survive the winter. They are also mourning the thousands of family members and friends who were lost in the first quake. Mass graves have been dug to bury the bodies. In one village, Naib Rafi, almost everyone was killed.
Copyright 2023, NewsReady.com