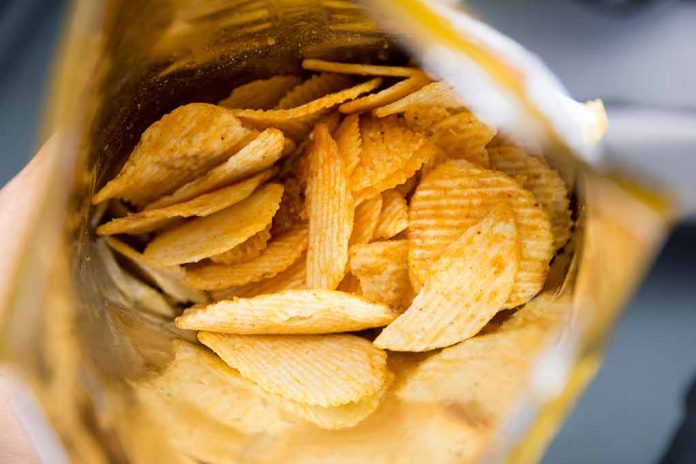 (NewsReady.com) – Sometimes kids fight about things that are so unimportant. That's why parents and other adults are there to prevent incidents from escalating. Unfortunately, the mother of one child was unable to prevent him from doing something he'd regret.
On Monday, October 2, kids piled onto the field for football practice at Pop Warner in Apopka, Florida, about 30 minutes outside of Orlando. Among the kids were an 11-year-old and two 13-year-olds. According to reports, the younger child got into an argument with the older kids over a bag of chips.
Video from the incident shows the younger child running into the parking lot with an older kid chasing him. He stops at a vehicle for a gun and fires at a boy who has his back turned. The bullet struck the child in the back. He is in the hospital with extensive injuries. A bullet also hit another kid in the arm.
Police officers arrived at the scene and found one of the victims on the ground in the parking lot. The other child was holding his arm. The 11-year-old was being shielded by his mother, the alleged owner of the gun, and a man.
Fox35 Orlando reported that the 11-year-old was put in the back of a squad car. The police reportedly said he was very emotional and told the officers that he didn't know where the gun was. They eventually found it inside the mother's SUV, inside an unsecured box.
The alleged shooter was taken to juvenile detention on a charge of attempted murder. A judge for the Ninth Judicial Circuit ordered him to remain behind bars for 21 days.
The child's mother said she was in the car when the shooting happened. She told officers that she kept the gun in the box under her seat and that her adolescent son knew where it was.
Prosecutors haven't officially filed charges against the child. They are weighing possible charges against the mother for having an unsecured weapon.
Copyright 2023, NewsReady.com