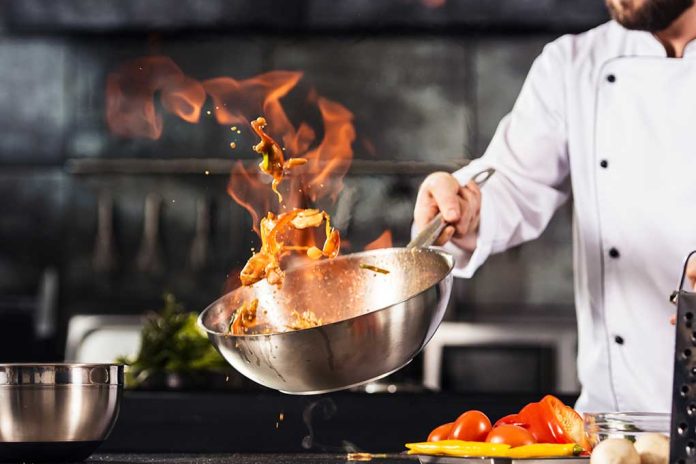 (NewsReady.com) – Chef Michael Chiarello was a fixture on television. He hosted "Easy Entertaining with Michael Chiarello" on Food Network, the fourth season of "The Next Iron Chef," and "NapaStyle" on Fine Living Network. Sadly, the popular chef is now dead.
Chiarello died on October 6 after a week-long hospital stay for an allergic reaction that turned into anaphylactic shock. No information about what caused the reaction is available. Gruppo Chiarello, the chef's restaurant group, announced his death, saying he was surrounded by his loved ones when he died.
The chef was born in California in 1962. He graduated from the Culinary Institute of America in 1982. He went on to receive his bachelor's degree in hospitality management at Florida International University. He opened his first restaurant in his early 20s and went on to open several others.
The Chiarello family also shared a message within the statement from the restaurant group. They said they were mourning their "patriarch" and his "unwavering commitment" to his family. The family stated that he always "brought people together through the joy of shared meals, fostering lasting memories around the table."
Chiarello was known for blending California flavors and Italian cuisine. In his cookbook "The Tra Vigne Cookbook: Seasons in the California Wine Country," he said that his motivation wasn't "the food itself but all the bonds and memories the food represents."
The chef won many accolades throughout his career, including being named the Esquire Chef of the Year, the Culinary Institute of America's Alumni of the Year, and Food & Wine Magazine's Chef of the Year, among others.
Chiarello married his wife, Eileen, in 2003, and the two went on to have one son and three daughters. In 2019, the couple began divorce proceedings, but they didn't appear to have been finalized at the time of his death.
Gruppo Chiarello asked everyone to enjoy a meal with their families to celebrate the chef's life.
Copyright 2023, NewsReady.com