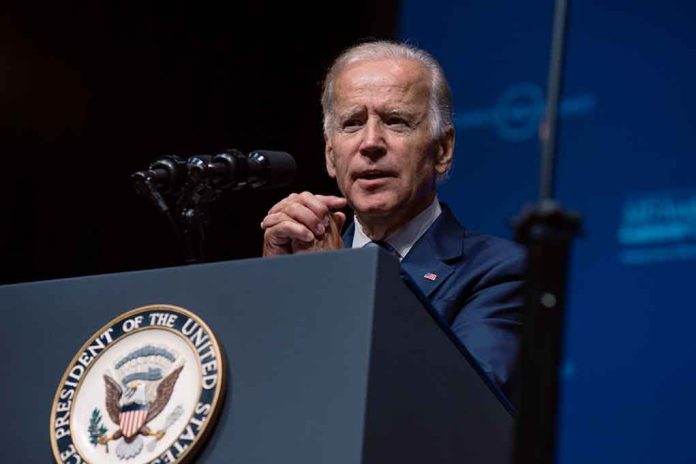 (NewsReady.com) – The terrorist group Hamas launched an attack on Israel on October 7. More than 1,800 people in Gaza and Israel have been killed in the days since. Some experts are now blaming President Joe Biden for the war.
Fred Fleitz served as the former executive secretary of the National Security Council during former President Donald Trump's administration. He spent 19 years at the CIA and is now a senior fellow at the America First Policy Institute, a think tank created to promote Trump's agenda post-presidency.
On October 9, Fleitz appeared on Newmax's "American Agenda" to discuss Hamas' attacks on Israel. He said he was "delighted" when he heard President Joe Biden say America "has rock-solid support for Israel" because his administration has not behaved that way until now. Fleitz claimed the POTUS has constantly criticized the Israeli government and "pursued policies giving money to the Palestinians." He also slammed the administration for its relationship with Iran, including giving the nation relief from sanctions.
Fleitz accused Biden of snubbing Israeli Prime Minister Benjamin Netanyahu by not inviting him to the White House. He said he wanted the president to meet with the PM soon and for Netanyahu to speak before Congress.
Robert Wilkie, the former Undersecretary of Defense, agreed with Fleitz's assessment. He said there's a fear that the Biden administration will try to force Netanyahu to "make concessions and pull back."
Hamas isn't just a terrorist group in Gaza. In 2006, President George W. Bush pushed Palestine to hold elections. Hamas took power, and Israel began a blockade that has effectively cut Gaza off from necessary resources. More than 2 million people live in the densely populated region, and Hamas fighters live among the people. Eliminating the threat to Israel will undoubtedly lead to a bloody war with many civilian casualties. There's a fear that the reality of the war might cause Biden to pressure Netanyahu.
However, Wilkie supports a long "bloody" conflict because he thinks it will send a message to the entire Middle East. He also said the US president needs to be "in front of the American people standing with the Israeli people."
Copyright 2023, NewsReady.com