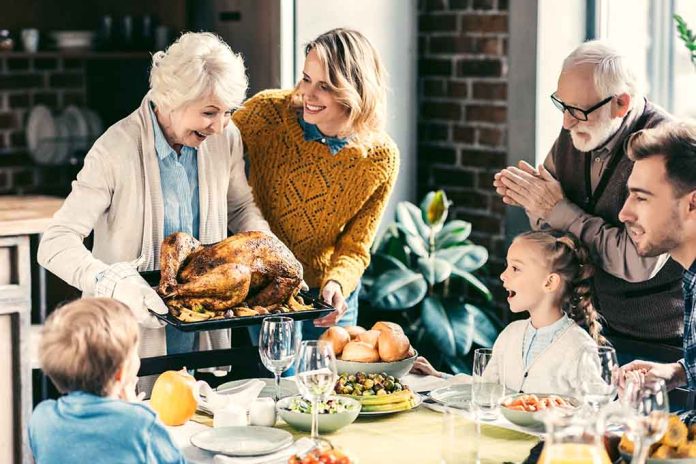 How To Have The BEST Budget-Friendly Thanksgiving
(NewsReady.com) – With inflation and the higher costs of food, decorations, and other party planning essentials, worrying about finances can really steal the fun out of our favorite holidays. However, Thanksgiving remains an important time to spend with family and friends, and everyone deserves to have a turkey on the table and joy in their hearts during the holiday season. Having just a day to forget about stagnant wages, supply chain shortages, and other stressors can help you have a more relaxing and well-deserved Thanksgiving holiday with your family.
If you're looking for a way to reduce costs without eliminating fun, try these Thanksgiving cost-savings tips.
Provide Multiple Meats
While turkey is the talk of the town each Thanksgiving, some of your family members might instead prefer chicken, roast beef, or ham. Other family members could be vegetarian or would rather have multiple types of meats. If so, you can consider an alternative meat, or get a smaller turkey and a less expensive meat to supplement. One popular choice is a small turkey plus a small ham to please everyone.
Make it a Pot Luck Affair
When times are tough, placing the financial burden of hosting Thanksgiving on just one person or household can be a little much — especially if you have a large family. Instead, plan a pot luck. That way, you can handle a main dish like turkey, but rely on your relatives to bring the sides, desserts, and drinks they enjoy the most.
Have a Fashionable Friendsgiving
Make the most of leftovers and find more friendship and fellowship during the holidays with a Friendsgiving. Friendsgiving is a Thanksgiving celebration for friends, usually celebrated on or near the Thanksgiving holiday. This provides an opportunity for support and companionship instead of or in addition to a family celebration, and allows everyone to contribute leftovers to save money and get the most out of their meals.
Use Your SNAP Benefits
Do you get Supplemental Nutrition Assistance Program benefits, also known as food stamps? You can start shopping early, especially when it comes to canned goods like cranberries, or budget most of your SNAP to Thanksgiving-specific items. Gravy, turkey, canned veggies, frozen veggies, turkey, and stuffing are all items you can usually get with food stamps.
Check Your Buy Nothing Group
Organized by neighborhoods and usually on Facebook, Buy Nothing groups allow neighbors to give and receive items. If you're stretched for food costs, make sure you're in your local Buy Nothing group the weeks and days leading up to Thanksgiving. Many people receive extra turkeys from their employers or make extra batches of food specifically to give to those in need. They'll be happy to help!
Depend on the Dollar Store
Forget expensive decorations and disposable dishes — the dollar store and your $5 holiday Target section have great values. Instead of getting this stuff at the grocery store, consider shopping for paper products, holiday decorations, and more at bargain locations to save some serious money.
Count on Charities
During the holidays, local, regional, and national charities expend extra effort to make sure families are fed. Many provide local turkey drives to make sure every family has a turkey for Thanksgiving. If you find the cost to be a burden, reach out to a local charity to make sure you get a turkey this year.
Thanksgiving is a holiday for family, friends, celebration, and thankfulness. Financial stress and related barriers should not prevent you from celebrating this year. Employ these tips to ease the financial strain and enjoy a bountiful holiday this year and every year.
Copyright 2022, NewsReady.com