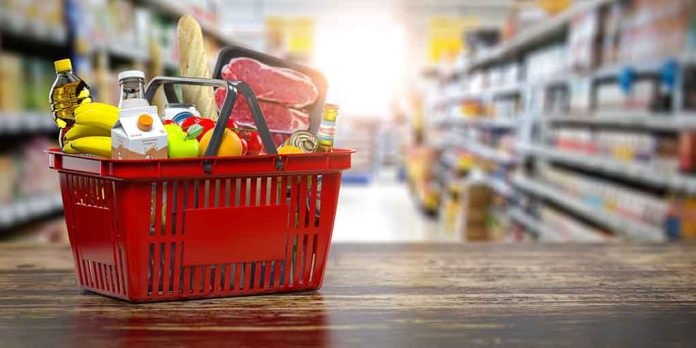 The Ultimate Guide To Food Stamps — Key Points You Don't Want To Miss
(NewsReady.com) – More than 38 million people in America habitually face food insecurity, including up to 12 million children. In 2020, a program run by the U.S. Department of Agriculture (USDA) called Supplemental Nutrition Assistance Program (SNAP) helped feed as many as 41 million low-income people during the pandemic and quarantines. SNAP, formerly known as food stamps, is a valuable federal program helping millions of American families and individuals afford access to healthy food choices. Let's learn more.
What Is SNAP?
The federal government funds SNAP through the USDA, but individual states administer the program. The program targets low-income families struggling to feed themselves and seeks to improve food security among low-income families and individuals.
Eligible candidates receive SNAP benefits through an Electronic Benefits Transfer (EBT) card. The states load the benefits onto the EBT accounts each month, and recipients can use the cards to purchase food from authorized SNAP retailers.
According to recent research, approximately 66% of recipients are families with children, while around 30% are seniors or individuals with disabilities.
Who Qualifies?
To qualify for SNAP benefits under federal rules, recipients must meet three criteria (although states can adjust these limits):
Make less than 130 percent of the poverty line — that's currently less than $2,379 per month or $28,550 per year for a three-person household. If the family includes a member aged 60 or older or has a disability, they're exempt from this limit.
Make less than the poverty line when adjusted for household deductions — rent, food, childcare, and utilities — that's less than $1,830 per month or $21,960 per year for a three-person household.
Have assets totaling no more than $2,500 for households without a member aged 60 or older or having a disability and $3,750 for those families with older or disabled members.
Applicants can contact the SNAP state agency's website or call them toll-free to determine whether they qualify. State agencies consider several factors, including a family's income, composition, and specific household bills to determine eligibility and the maximum monthly benefit. People over 60 years old and those with qualifying handicaps may qualify even if they exceed the financial requirements.
What Documentation Do SNAP Agencies Need?
To process an application, the state agency will need the following types of documentation. Having the documents available will streamline the application process and could speed up the award of benefits.
1. Identification card
SNAP registration requires a state-issued identification card. In rare cases, they accept state-issued birth certificates. State agencies could ask applicants to provide more than one form of identification.
2. Proof of citizenship
Proof of U.S. citizenship is mandatory. Non-U.S citizens may apply but should have legal permission to stay in the United States. Documents proving citizenship or permission to live in the U.S. include birth certificates, green cards, NSSF, and military records.
3. Proof of residence
Because each state administers the program, reviewers should review applicants' residency before approving their SNAP application. Applicants can submit rent receipts, a current lease, or utility bills to prove residency.
4. Income and Expenses
Applicants can provide paycheck stubs, bank statements, and tax records as proof of income. State agencies will also ask about housing, food, vehicle, and utility expenses, so having bills or monthly totals available will help. If assets like vehicles or boats earn income, include them in the income documentation for evaluation.
5. Medical costs and extraordinary expenses
Extraordinary catastrophic medical expenses often contribute to a family's crisis, and states consider such expenses when calculating SNAP benefits. Include all medical bills, including care for disabled or elderly family members. Remember to include transportation costs. The state may require proof of disability if they don't already have a record in their system.
How to Apply for SNAP
Applicants should contact their local SNAP office using the link, which includes phone and website information and online applications. Applicants can call to find their nearest office, get addresses, or get FAX information. Having the proper documentation will make the application process much faster.
How Much Are SNAP Benefits?
In the Fiscal year 2022, these were the expected SNAP household benefits:
One-person: $175 per month
Two-person: $334 per month
Three-person: $520 per month
Four-person: $638 per month
Five-person: $748 per month
Given inflation, these amounts are subject to change.
Hunger can be devastating physically, mentally, and emotionally. The SNAP program provides access to healthy, nourishing food. As families continue to face challenging times, they may find they need a boost to help them recover from extraordinary circumstances. The SNAP program gives families the hand-up they need to become self-sufficient again. Visit Benefits.gov for more information on the SNAP program and state-specific eligibility requirements.
Copyright 2022, NewsReady.com