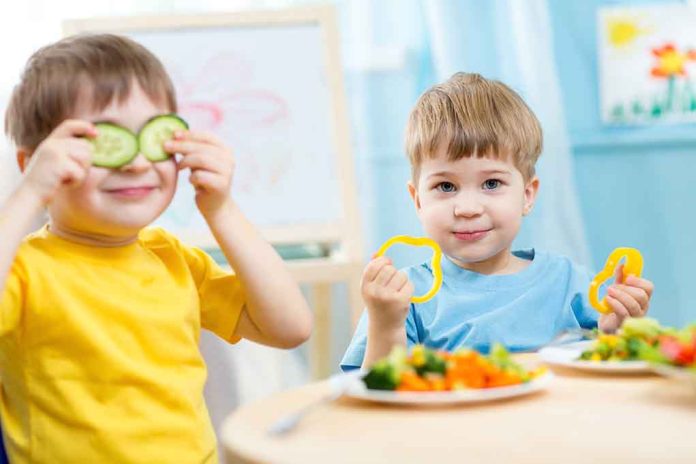 Special Program Extension: Learn How To Get Extra Pandemic EBT Benefits This Summer
(NewsReady.com) – Families who qualify for free or reduced lunches and receive SNAP benefits may be eligible for extra SNAP pandemic benefits during the summer of 2022. The extra pandemic EBT assistance program was designed to give families extra SNAP benefits during the summer, even if they did not receive them during the school year. Keep reading to find out more about this program and how to determine whether your state is participating.
What is the Extra EBT Assistance Program?
During the pandemic, the federal government created the extra EBT program as students no longer had access to their school-provided breakfast and lunches. This put an additional financial strain on already struggling families who now had to provide two extra meals a day while schools shut down.
Rising food prices have added additional issues when affording nutritious food as SNAP benefits are fixed and typically cannot be adjusted except during renewals. This program will help combat the rising prices, allowing families to continue to afford nutritious food.
The extra pandemic EBT assistance program offers eligible families an additional 15 percent on their SNAP cards. This comes out to roughly $27 per person helping families fight off food insecurity.
Not all states are participating in this program as they did not have the ability to send out new cards or add funds to existing cards during the shutdowns. Additionally, states were required to apply for extending the program to be able to offer it during the summer. The United States Department of Agriculture, which is responsible for administering SNAP benefits, has agreed to expedite the approvals.
Even if your children participate in the Summer Food Service Program or are receiving meals from their childcare providers can still apply to receive these benefits. Contact your state or local SNAP office to find out more about eligibility requirements and maximum benefit levels.
How do the Summer EBT Payments Work?
States are able to add the extra summer EBT benefits to the existing payments already received on an eligible person's EBT card. They can offer the benefits as a one-time payment. However, the federal government is encouraging states to spread these payments out over the summer, making it easier for families to budget their food purchases.
How will families receive their benefits?
Families who are eligible to receive the extra benefits should receive the payments throughout the summer without needing to reapply for them. Families who did not receive the extra benefits during the school year may still qualify for summer benefits but will need to contact their local SNAP benefits office to apply.
While the federal government has not issued an official list of participating states, states that participated during the 2021-22 school year are expected to. These states include Alabama, Colorado, Connecticut, Delaware, Florida, Indiana, Kentucky, Louisiana, Maine, Maryland, Massachusetts, Michigan, Minnesota, Montana, Nebraska, Nevada, New Mexico, North Carolina, Ohio, Oklahoma, Pennsylvania, Rhode Island, South Carolina, Tennessee, Texas, Utah, Vermont, Virginia, West Virginia, and Wisconsin. American Samoa and Puerto Rico also qualified for the benefits during the 2021-22 school year.
Extra Allotment
In addition to the summer benefits, the federal government has also approved states to provide full benefits to families who only qualify for partial ones. These benefits are slowly being phased out, and most will have ended in June.
States that are approved to extend extra allotment benefits through June are Alabama, Alaska, Colorado, Georgia, Hawaii, Kansas, Maine, Maryland, New Hampshire, New Jersey, North Carolina, Oregon, Pennsylvania, Rhode Island, South Carolina, Virginia, Washington, West Virginia, and Wisconsin. The District of Columbia and Guam also are included through at least June.
Copyright 2022, NewsReady.com