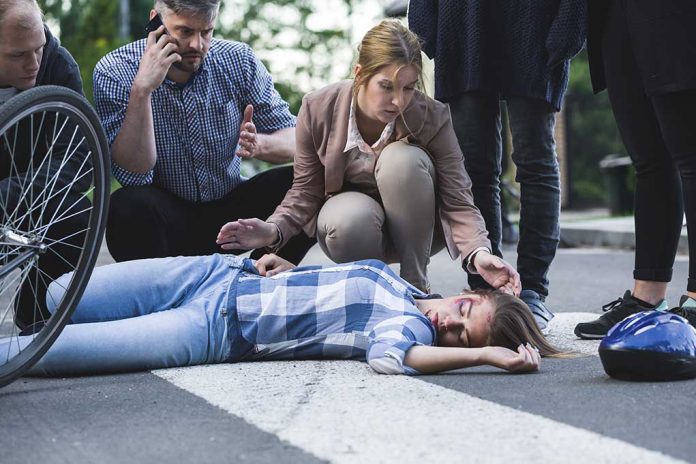 There are between 300,000 and 500,000 personal injury cases filed per year.
As their name suggests, personal injury attorneys fight for clients who are hurt in an accident or due to someone else's negligence.
More than half of personal injury lawsuits are the result of auto accidents.
Common cases include dog bites, construction accidents, slip and falls, defective products, and medical malpractice.
---
Personal Injury Lawyers Can Help You Get The Money You Deserve
(NewsReady.com) – Americans are often bombarded with advertisements for personal injury lawyers. The smiling faces of these attorneys are on television, billboards, the sides of buses, park benches, and in magazines asking people to call them if they have been hurt due to someone else's negligence. It makes sense considering between 300,000 and 500,000 personal injury cases are filed each year.
Although people in the US see ads for these attorneys all the time, it's still hard to know when to actually hire a professional to handle a case.
When to Hire a Personal Injury Attorney
Typically, people will want to hire a personal injury attorney as soon as they're injured. The lawyer will help to ensure the injured party is properly compensated so they can get back to their normal lives quickly. Some believe an attorney should only step in after an insurance company takes a look at the case, but that isn't true. The insurance industry purports to be there to protect people in the case of accidents, but the truth is they want to pay as little as possible; after all, insurance companies exist to turn a profit.
A personal injury attorney will battle the greedy insurance companies to make sure the person who was hurt is whole again. If a case is especially egregious, they might even be able to get the injured party punitive damages. That's when a judge or jury awards additional money in order to punish the person or company that caused the injuries. For instance, in 2002, tobacco maker Philip Morris was ordered to pay $28 billion in punitive damages to a woman who claimed the company was negligent.
Examples of Personal Injury Cases
Perhaps one of the most famous personal injury cases was the 1994 Liebeck vs. McDonald's case. Stella Liebeck sued the fast-food chain after a coffee she purchased in the drive-thru spilled on her lap, causing burns to her groin and legs. She sued for $20,000, but was awarded $200,000 (she received $160,000) and $2.7 million in punitive damages after her attorneys proved McDonald's coffee was too hot.
Poison's lead singer Bret Michaels sued CBA when he was hurt during the 2009 Tony Awards. He said the network's team didn't tell him how to leave the stage, and he was hit in the head by a set piece, causing a brain bleed and broken nose. He won the case, but it's not clear what his settlement was.
If you need an attorney, check out our guide on how to find a trustworthy attorney.
Copyright 2022, NewsReady.com