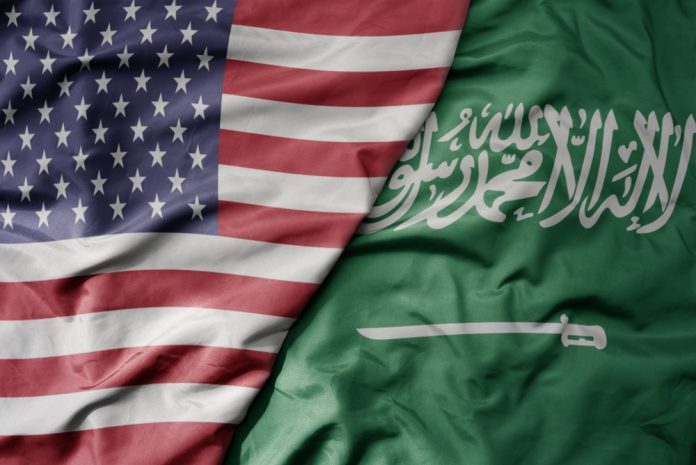 Saudi Arabia and Israel are exploring a potential peace deal.

Biden is trying to broker the deal between the two countries.
Solidifying the deal would be a major policy win for the president's reelection campaign.
Normalizing relations between Israel and Saudi Arabia would potentially be transformative.
(NewsReady.com) – When former President Donald Trump was in office, he made peace in the Middle East one of his major policy objectives. He, his son-in-law, Jared Kushner, and other administration officials sought to normalize relations between Israel and several Islamic nations. Although they were very successful, the administration failed to get Saudi Arabia on board. President Joe Biden is now trying to pick up where Trump left off.
Saudi Arabia and Israel
Israel and Saudi Arabia are the United States' biggest allies in the Middle East. Both countries play a crucial role in international relations and help to keep America safe from terrorist threats. However, they currently lack strong diplomatic ties and relations.
Saudi Arabia is one of several countries that voted against the United Nations Partition Plan for Palestine in 1947 that created Israel. Nearly 80 years later, the oil giant still doesn't recognize Israel's sovereignty. However, that could soon change.
Biden Admin Negotiates Normalization Deal
At the end of September, Amos Hochstein, the president's senior adviser for infrastructure and energy, traveled to Saudi Arabia with Brett McGurk, the White House's Middle East czar. But the administration didn't disclose the trip to the public directly — journalists for Axios found out about it and broke the news instead.
According to the report, Hochstein and McGurk met with Saudi Prince Mohammed bin Salman (MBS) and other officials in the government to discuss the potential deal with Israel. The Biden administration is hoping to broker a peace deal between the nations that would also carry massive economic benefits for both entities. Experts are predicting an agreement could transform the region.
However, there are still many challenges to overcome, particularly when it comes to Palestine. Many accuse the Israeli government of unlawfully occupying the region. According to reports, some speculate that the US and Saudi Arabia might require Israel to provide certain benefits to the Palestinian people, keeping the possibility of a two-state solution alive.
Axios asked the White House about the secret Saudi Arabia trip. A National Security Council spokesperson responded by saying McGurk was often in the region to work on "matters aimed at reducing broader tensions" across the Middle East. The spokesperson claimed Hochstein "travels to capitals around the world" to support President Biden's agenda.
Copyright 2023, NewsReady.com