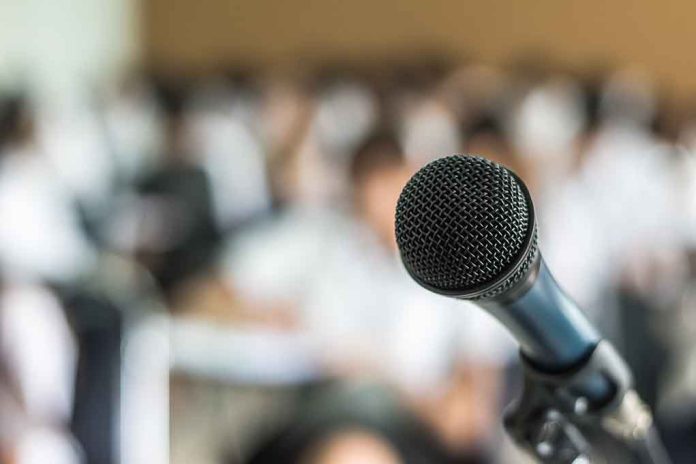 (NewsReady.com) – Congressional Republicans are searching for an acceptable candidate to replace the House speaker, who was forced out in an unprecedented move at the start of October. Now, former President Donald Trump has stepped in with a suggestion. He thinks the job should go to Representative Jim Jordan (R-OH).
On October 2, Speaker Kevin McCarthy (R-CA) stepped down after eight fellow Republicans voted with Democrats to vacate his office. Now, Representative Patrick McHenry (R-NC) is holding the post as Speaker pro tempore, but a permanent replacement needs to be chosen and House Republicans hope to hold an election in the second week of October.
The problem is, who can fill the job? It needs to be someone acceptable to the bulk of GOP representatives, but also to the eight-strong faction that brought down McCarthy. Several names have been floated, including Trump himself — most constitutional experts agree that the House speaker doesn't actually have to be a member of the House — but now the former president has nominated his own pick.
On October 5, Trump suggested Jordan for the job, saying the Ohio congressman has his "complete and total endorsement." Jordan, a former Ohiop state senator who entered the House in 2007, has been one of Trump's most loyal political allies. He's defended the former president against accusations of lying, and fought against the various investigations and impeachment attempts that marred his presidency. One of Trump's last acts as president was to award Jordan the Medal of Freedom.
Jordan himself announced on October 5 that he planned to run for the nomination. He's being challenged by House Majority Leader Steve Scalise (R-LA), who declared on the same day. Just before Trump endorsed him, Jordan said he's already won backing from Freedom Caucus chairman Representative Scott Perry (R-PA) and several committee members. Jordan also feels "the momentum is all moving in a really good direction." Hopefully, if that momentum propels him into the speaker's chair, he'll manage to hold it longer than McCarthy did.
Copyright 2023, NewsReady.com