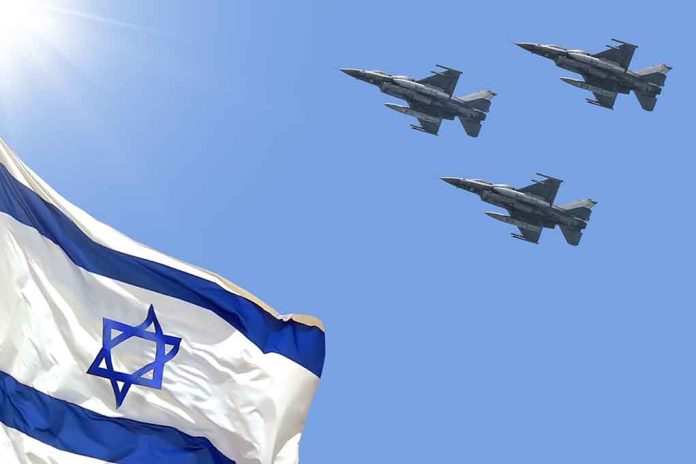 (NewsReady.com) – On Saturday, October 7, the Palestinian terrorist organization, Hamas, carried out an attack on Israel. It was coordinated from the land, water, and sea, with multiple vehicles hitting nearly two dozen locations. Terrorists killed more than 260 young people at a music festival. Hundreds more lost their lives in the country, including Americans.
President Joe Biden issued a statement on Monday and revealed at least 11 American citizens have died. Stories about those victims have started to trickle out. Deborah Matias was one of the deceased. Her father, Ilan Troen, told CNN that she died while shielding her teenage son from bullets from the terrorists. He was shot, but is expected to survive. Matias' husband, Shlomi Matias, also died.
Gunman killed Hayim Katsman as he hid in the closet of a shelter with a friend. He's described as a "brilliant academist" who was also a musician. He earned his Ph.D. in international studies at the University of Washington's Henry M. Jackson School of International Studies.
Not much is known about the other victims, but their stories will likely be told in the coming days. In addition to the confirmed 11 deceased Americans, others were reportedly taken hostage. On Tuesday, families of the US hostages held a press conference. They said they were working with the US State Department and begged the terrorists to release their loved ones.
Meanwhile, the US has already started shipping military aid to Israel. National Security Council spokesman John Kirby said the aid is "making its way" to the US ally. President Joe Biden's administration urged Congress to pass aid packages for Israel and Ukraine to protect US national security.
Biden stated that his administration is working with "their Israeli counterparts on every aspect of the hostage crisis." He said the ties between the US and Israel "run deep" and that the attack on the country "is personal for so many American families."
Copyright 2023, NewsReady.com