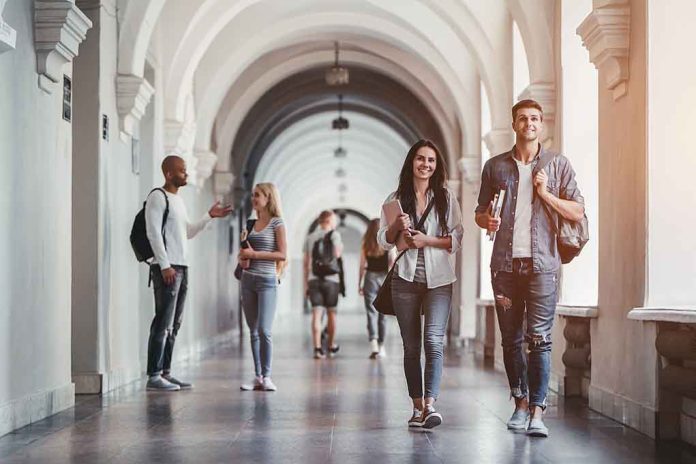 Hate crimes against Jewish and Muslim Americans are on the rise. 
Title VI of the Civil Rights Act prohibits discrimination in schools.
The Department of Education issued a warning to schools across the nation.
Schools have had a hard time responding to the attacks out of fear they will anger people on both sides of the issue.
(NewsReady.com) – The Israel and Hamas war brought a lot of tension over Middle East relations to the forefront of conversations. After Hamas terrorists murdered 1,400 people in a surprise terrorist attack on October 7, Israel launched a war that focused on the Gaza Strip. The bombing campaign and civilian deaths resulting from it have caused outrage across the world.
That outrage has made its way to school campuses in America. Now, the US Department of Education is reminding these institutions of their legal obligations as it relates to hate crimes.
Civil Rights Act
On November 7, the Department of Education's Office for Civil Rights sent a letter to schools across the country to address the nationwide rise in hate crimes. According to the federal agency, there's also been an increase in incidents against students who are Jewish, Muslim, Arabic, Israeli, and Palestinian. Schools at all levels have an obligation to provide environments free of discrimination.
The letter states that schools that receive federal funding have a legal responsibility under Title VI of the Civil Rights Act of 1964 to ensure all schools are "free [of] discrimination based on race, color, or national origin." They are also legally obligated to address instances of hate on their campuses.
The Department of Education informed the schools that it's ready to help them address any issues that may arise and help them ensure their institutions are free from discrimination.
Universities Struggle to Respond
Protests have erupted on college campuses across the nation. In Florida, Governor Ron DeSantis (R) prohibited schools from allowing Students for Justice in Palestine (SJP) to operate on campuses.
At Harvard, the Harvard Undergraduate Palestine Solidarity Committee and 30 other student groups issued a statement blaming Israel for the terrorist attack perpetrated by Hamas terrorists. The students blamed the "apartheid regime" (referring to the Israeli government) for the attack on their nation. The letter caused swift backlash as thousands of students and groups condemned the pro-Palestinian group and Harvard lost multiple donors.
Some universities are trying to stay out of the fight completely. The reluctance to get involved is what has the White House concerned.
Copyright 2023, NewsReady.com